31 Mar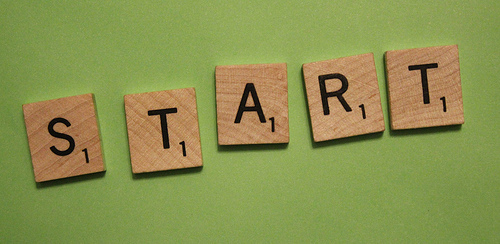 I was at a social media networking event the other day, here in Montréal, where a presentation on "Building a community around your blog" was given. During the Q&A period, someone made a comment (to paraphrase) that they were "paranoid about starting a blog because they wouldn't have any comments".  In jest, this person also asked if a service existed where you could 'rent community' and therefore have more social proof when people visited your blog.
To put it in context, there was some discussion around numbers in social media and how often people are 'judged' by the number of followers they have, RSS subscribers or blog comments and so on.  But we all know it's the quality of followers/comments that is important (right?).
Going back to the person who didn't want to start for fear of lack of participation, it is important to realize that community, engaging 'fans' and interaction don't happen overnight.  Successful sites like Mashable didn't just happen but required commitment and continuous effort. Remember behind every 'overnight success' there are years of blood sweat and tears (hopefully, not too many tears ;)*
Don't let that stop you from starting. Take that first step. Write that first post. Tell all your friends!
Realize that not everyone is going to comment on your posts initially, but that does not mean they are not reading your content.
Interaction takes time and effort.
A quote I love from one of my yoga teachers, "If you don't start somewhere, you'll never get anywhere", is something I always come back to. It's often that first step that seems the hardest and most daunting when approaching something new, but so necessary.
Before you know it, in the case of a blog, you'll have months of posts behind you.
Start today.
*I would suggest reading Chris Guillebeau's 279 to Overnight Success for more inspiration!
Photo: JakeandLindsay