With a background in Software Engineering, I have over 10 years experience working in various high-tech firms in roles from software developer, team leader, and in recent years as product and marketing manager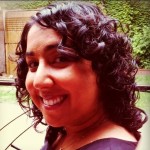 .
I love technology, in particular the social web and how it gives every individual/company a chance to be heard and connect with people they normally may not have been able to reach.
I speak three languages: English, French and Punjabi and on occasion have been known to mix the three 😉
I am big on community as it has played a significant role in who I am today. Here in Montreal, I help organize monthly events for women in tech, as one of the organizers of the local chapter of Montreal Girl Geeks. Organizing these monthly events allows  me to combine many of my passions: building relationships, community and of course, tech!
In 2009, I started a local social networking site for women with a friend, called  The Social Woman, to help women make friends offline in their city & find things to do in the local community. Three years later, the site is still very active and has helped numerous women make friends, whether they are life-long Montrealers or new to the city.
I am also a mentor as part of the TD Women in Leadership program whose "aim to showcase Canadian female role models in business sectors, and connect them to up-and-coming women in leadership." This involves monthly meetings with my mentee as well as participating in round-table discussions.
By email: here